HEC-HMS is free software that is extensively used throughout New Zealand. Auckland Council developed the TP108 document in 1999 to ensure consistency with the hydrological assessment of developed and undeveloped sites. This course is designed to show how HEC-HMS is used to comply with TP108. For those outside Auckland it is still a methodology that is quicker and more efficient to generate flow and volume hydrographs.
This course will get in-experienced engineers and surveyors up-and-running so they can have confidence in running the software.

Elements include

Review of TP108




Overview of Precipitation-Runoff Processes

Basin Precipitation

Rainfall Loss Rates Computation

Transform Concepts

Channel Routing

Multiple catchment and stream modelling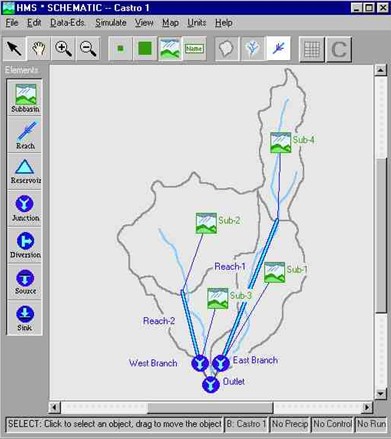 The course will be based on complying with TP108 and doing a hands-on case study. Extras will be taught if time permits.

Who Should Attend
Graduate engineers

Graduate hydrologists
Part-time modellers who want to develop skills using free software
Survey technician who want to up-skill