Managing Large Modelling Projects
"Project Management for Modelling Contracts" was very beneficial for me. It was methodical, logical and helpful to both modeller and non-modeller alike. I took the concepts back to work and applied them immediately!
Ailsa Willis, Lower Murray Water, Victoria
Make a course enquiry by download this pdf
Course Details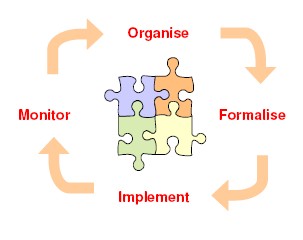 This course is aimed at engineers who manage internal or external modellers.
Do you want to know all the key steps to ensure the successful completion of water modelling projects?
Are you concerned that projects are over-time, over-budget and still do not clearly meet your needs or give a clear direction of what to do next?

This course is designed to step through all key elements in procuring and completing projects that require hydraulic models.
Elements will include:

Designing a specification
Knowing what software tools should be used
Developing "line-in-the-sand" objectives for consultants to follow
Determining data requirements
Understanding what's achievable with today's technology
Creating a Peer Review structure
Who Should Attend
Project team leaders
Asset Managers
Technical managers
Modelling engineers